High school sports, especially the playoffs are a roller coaster of emotions. Last season West Aurora basketball team made a run into the playoffs and after a hard fought sectional win against Metea Valley, West standout Juwan Starks was rushed by his teammates on the floor and let out a big yell in excitement. I had made my way onto the floor as the buzzer sounded to capture the excitement and was thankfully right over Starks as his team jumped him. | Brian Powers~Sun-Times Media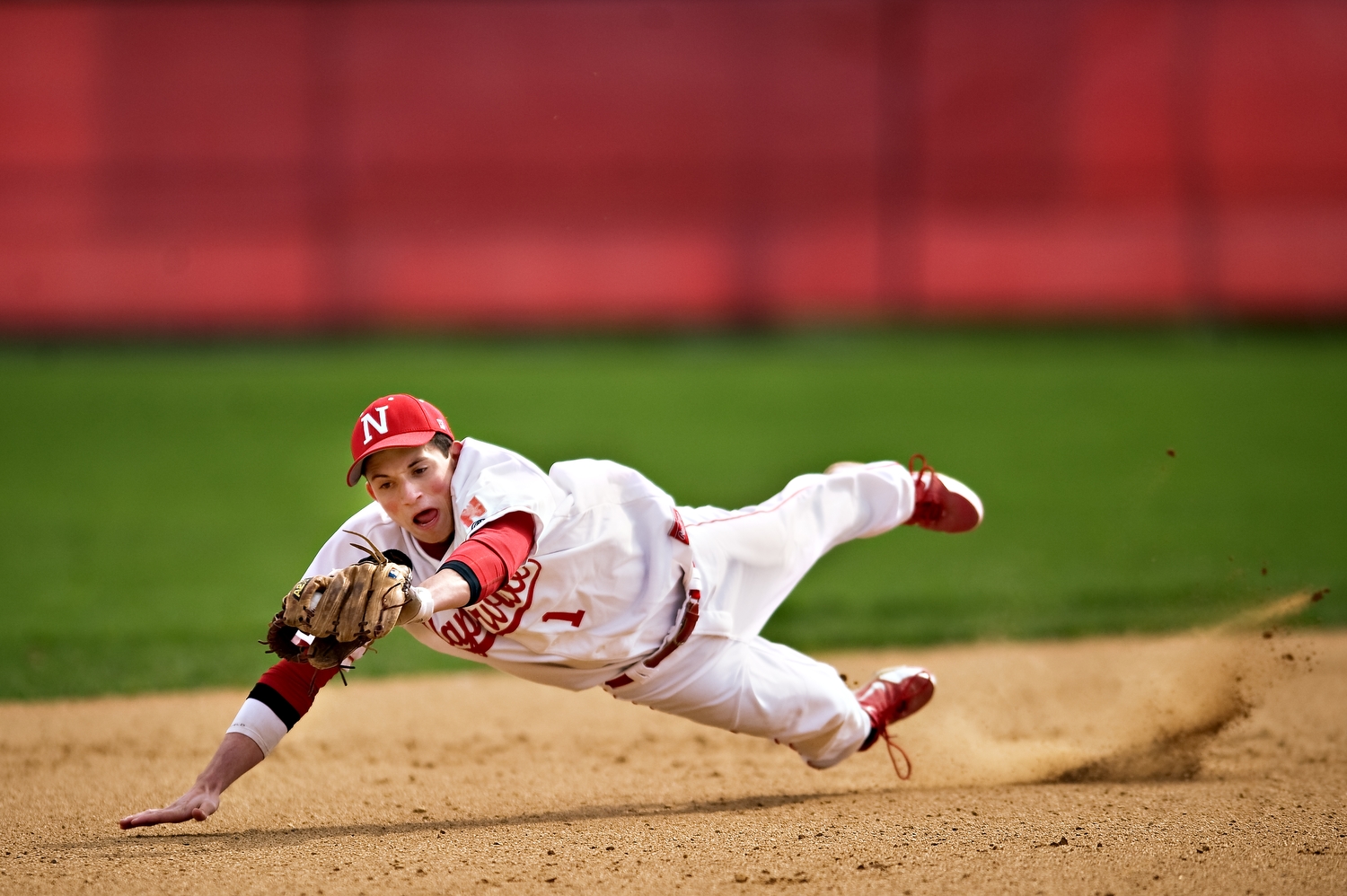 Naperville Central's Nick Ryan lays out for a catch during their game against Oswego at Naperville Central on Tuesday, March 27, 2012. | Brian Powers~Sun-Times Media
Glenbard East's Jon Hill dunks the ball during their Sectional game at East Aurora High School in Aurora on Friday, March 11, 2011. Glenbard went on to win the game 80-62. | Brian Powers~Sun-Times Media
The Chicago Bears Lance Briggs tackles Adrian Peterson during their game against the Minnesota Vikings at Soldier Field in Chicago on Sunday, November 25, 2012. | Brian Powers~Sun-Times Media
Marcus Kruger is pushed into the goal during their game against the St. Louis Blues at the United Center in Chicago on Thursday, March 29, 2012. | Brian Powers~Sun-Times Media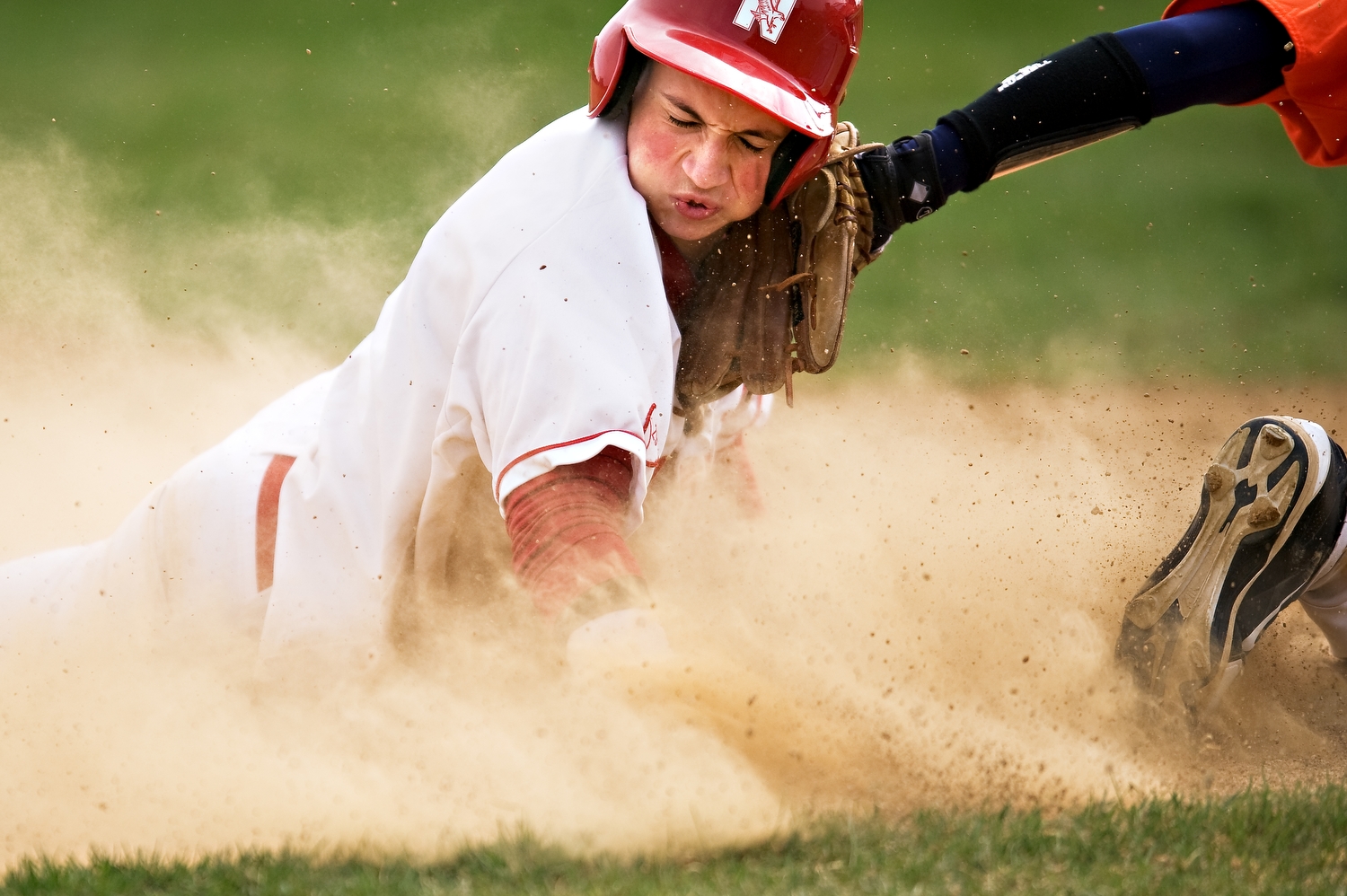 With the ball lost in the dust, Naperville Central's Nick Ryan slides in safely to third base during their game against Oswego at Naperville Central on Tuesday, March 27, 2012. | Brian Powers~Sun-Times Media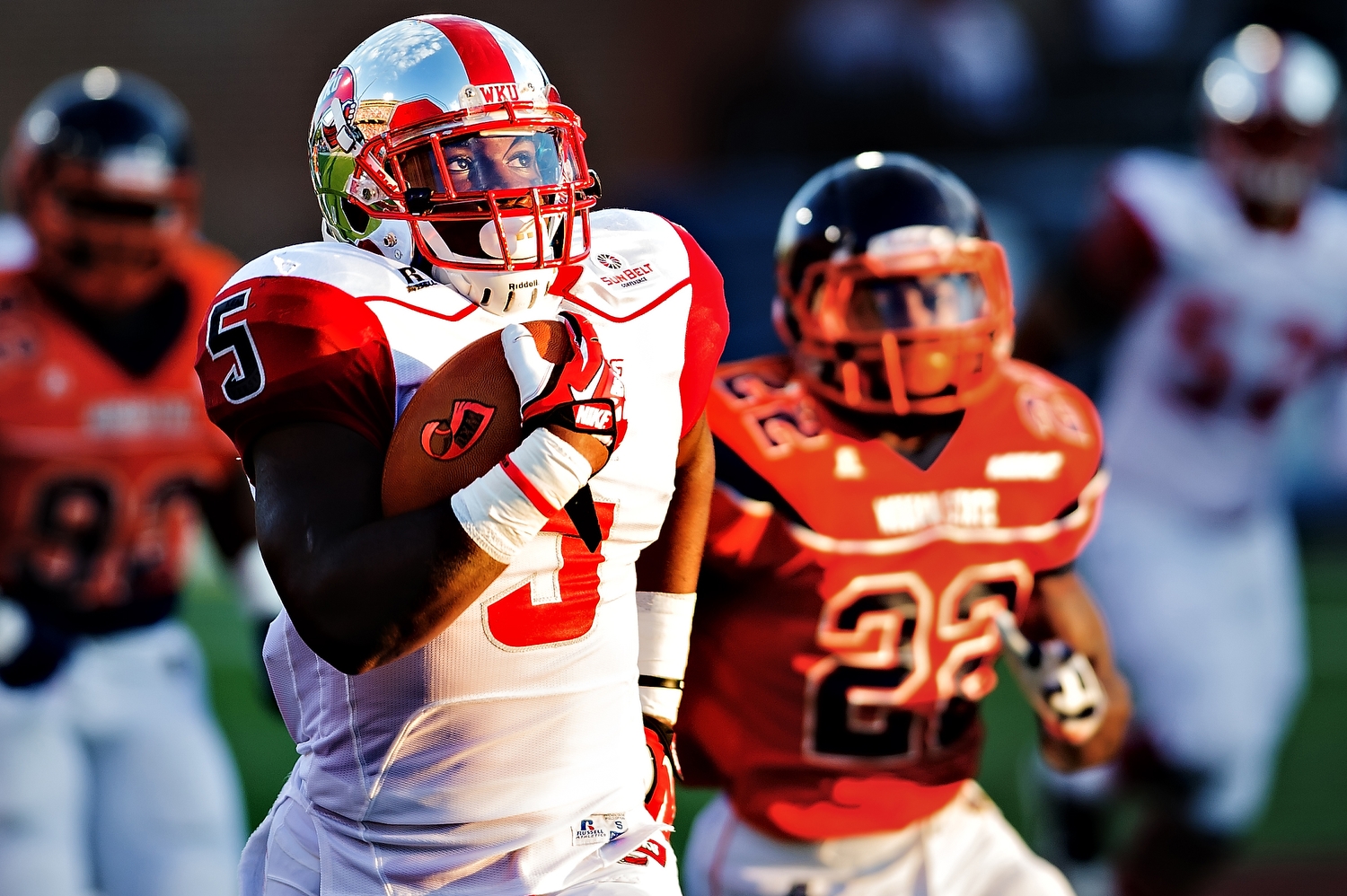 WKU vs Morgan State during their game at Western Kentucky University on Saturday, September 21, 2013. Photos by Brian Powers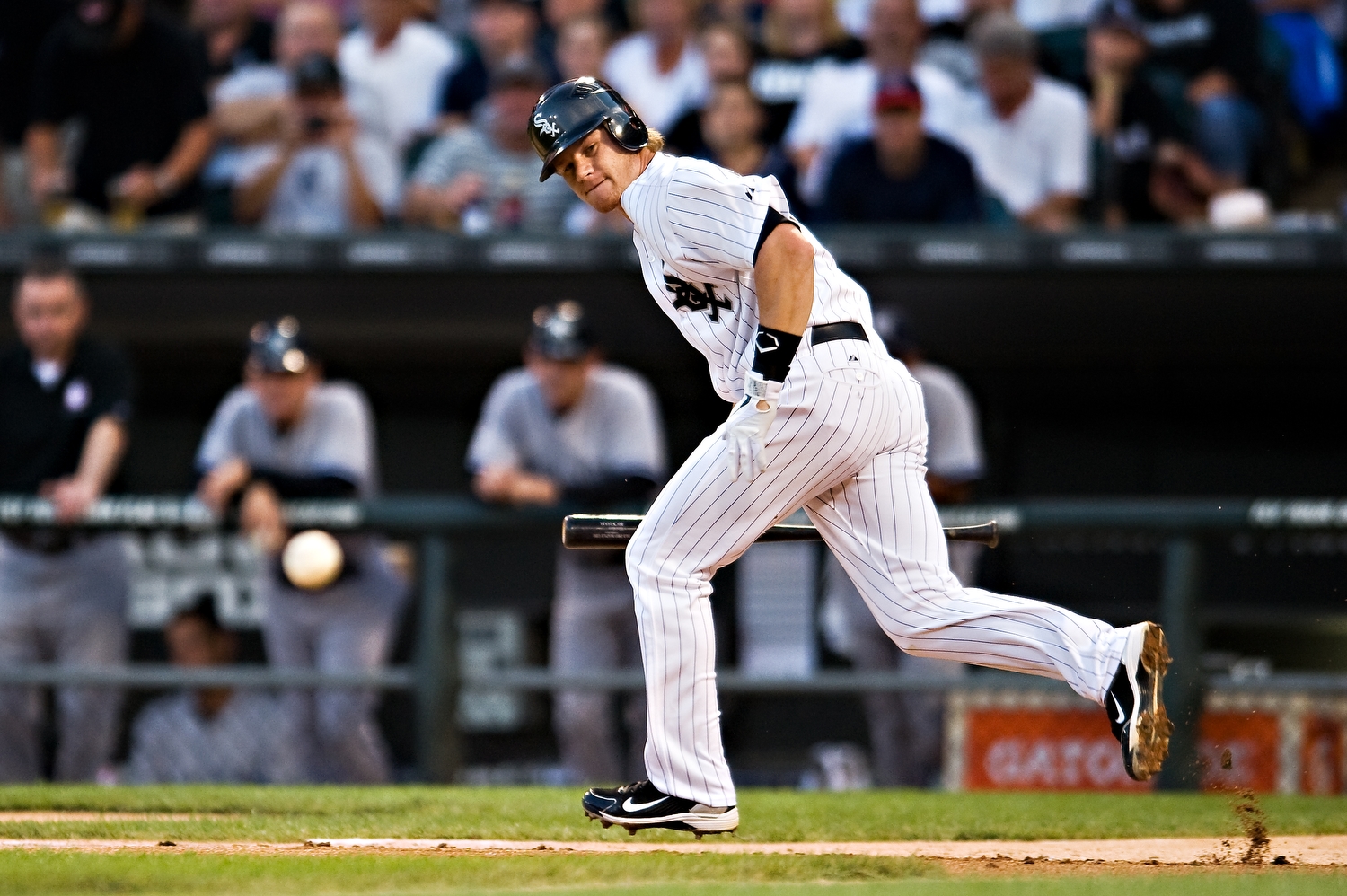 Gordon Beckham watches his hit go foul during the Sox game against the Yankees at home on Thursday, August 4, 2011. The Yankees would win the game 7-2 completing a sweep of the Sox. | Brian Powers~Sun-Times Media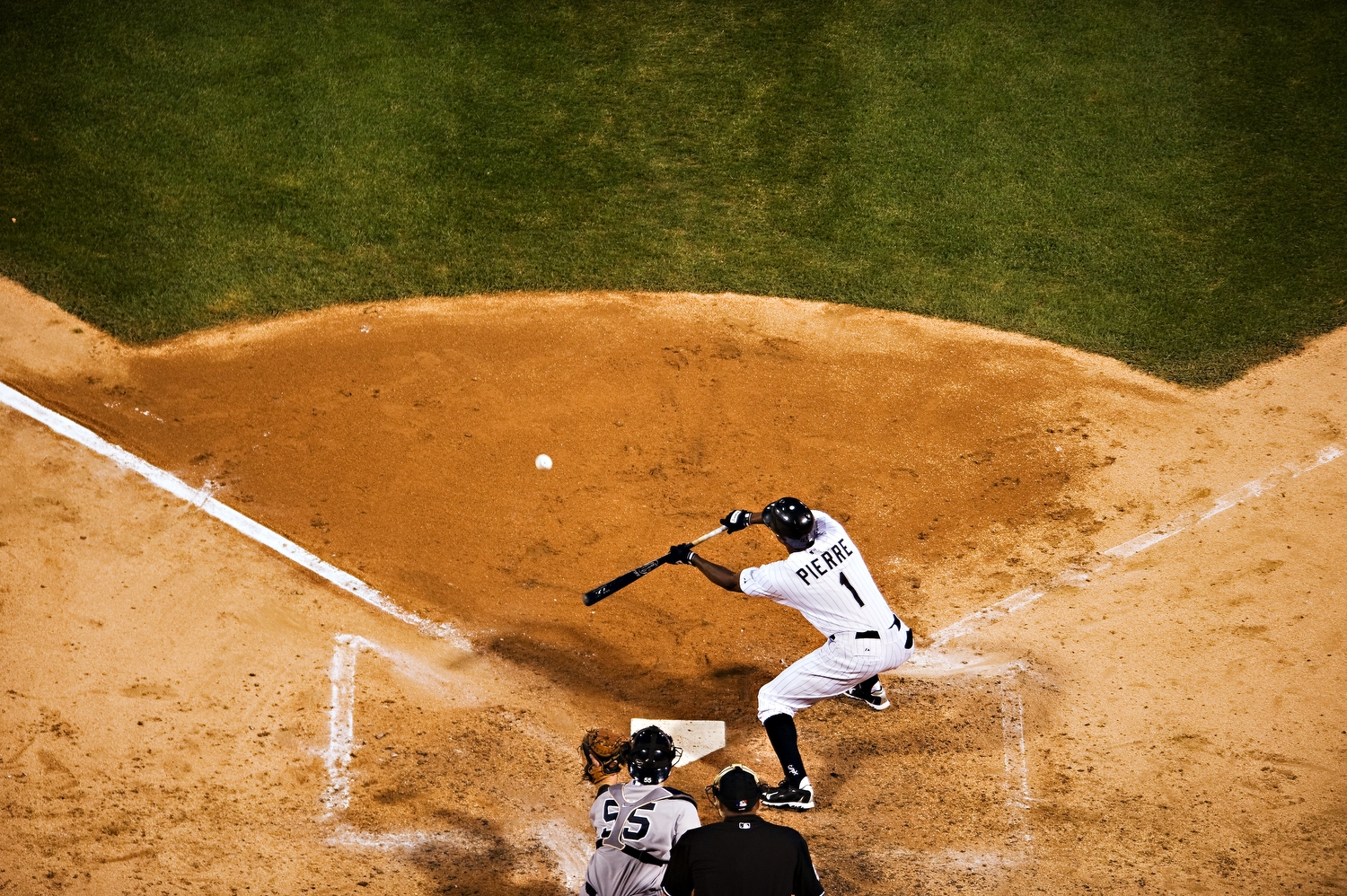 Juan Pierre lays down a bunt during the Sox game against the Yankees at home on Thursday, August 4, 2011. The Yankees would win the game 7-2 completing a sweep of the Sox. | Brian Powers~Sun-Times Media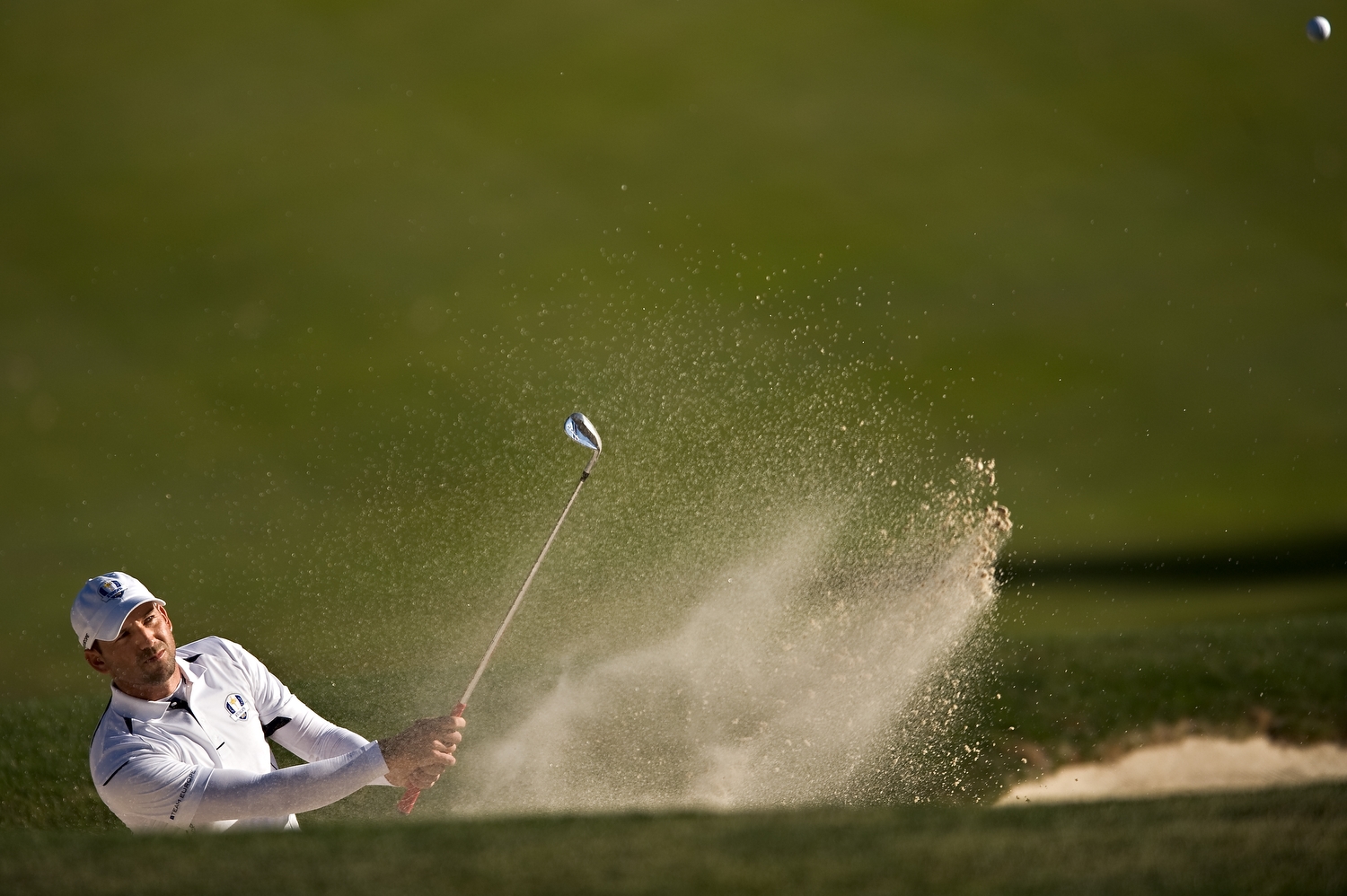 Final round of the Ryder Cup at Medinah Country Club in Medinah, Ill on Sunday, September 30, 2012. Europe came back from a 6-10 deficit to win 14-13 to tie a Ryder Cup record for biggest comeback. | Brian Powers~Sun-Times Media
BSOnapce-ABN-102611-05.jpg
Lisle's Eric Osika goes up for the ball against Hinckley-Big Rock's goalie Forrest Grivetti during their super sectional matchup at Naperville Central High School on Tuesday, October 25, 2011. Lisle would go on to win 1-0 in the first overtime.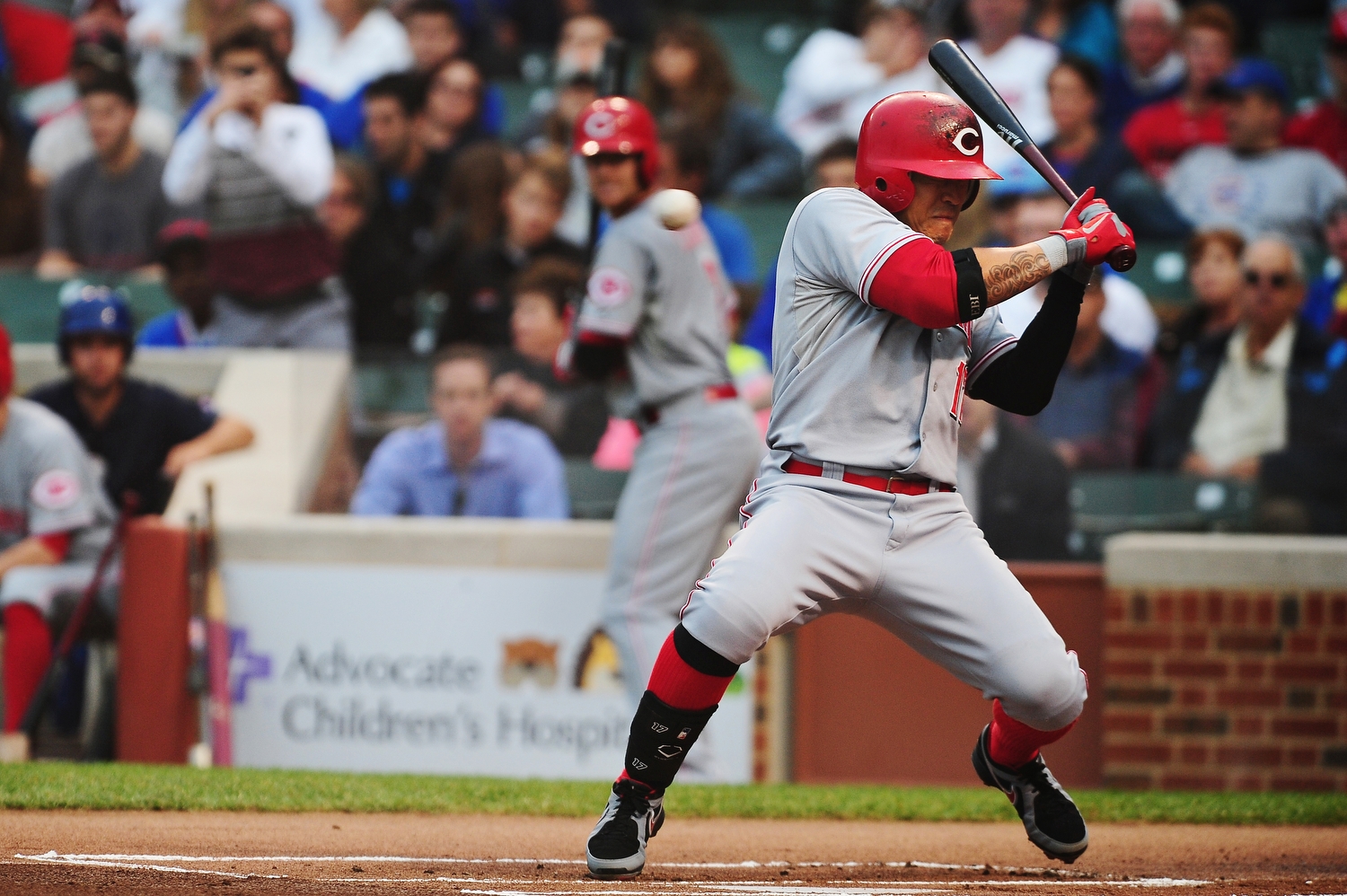 MLB (Chicago Cubs vs. Cincinnati Reds-2013/06/10)
CHICAGO, USA, JUNE 10: Shin-Soo Choo of the Cincinnati Reds is hit by a pitch to lead off the Reds game against the Chicago Cubs at Wrigley Field in Chicago on Monday, June 10. 2013. Photographer: Brian Powers/Penta Press
Aug 29, 2014; Bowling Green, KY, USA; Bowling Green Falcons wide receiver Roger Lewis, center, is tackled by Western Kentucky Hilltoppers defensive back Branden Leston (45) and Ricardo Singh (38) during their game at Houchens Industries-L.T. Smith Stadium. The Hilltoppers would go on to win 59-31. Mandatory Credit: Brian Powers-USA TODAY Sports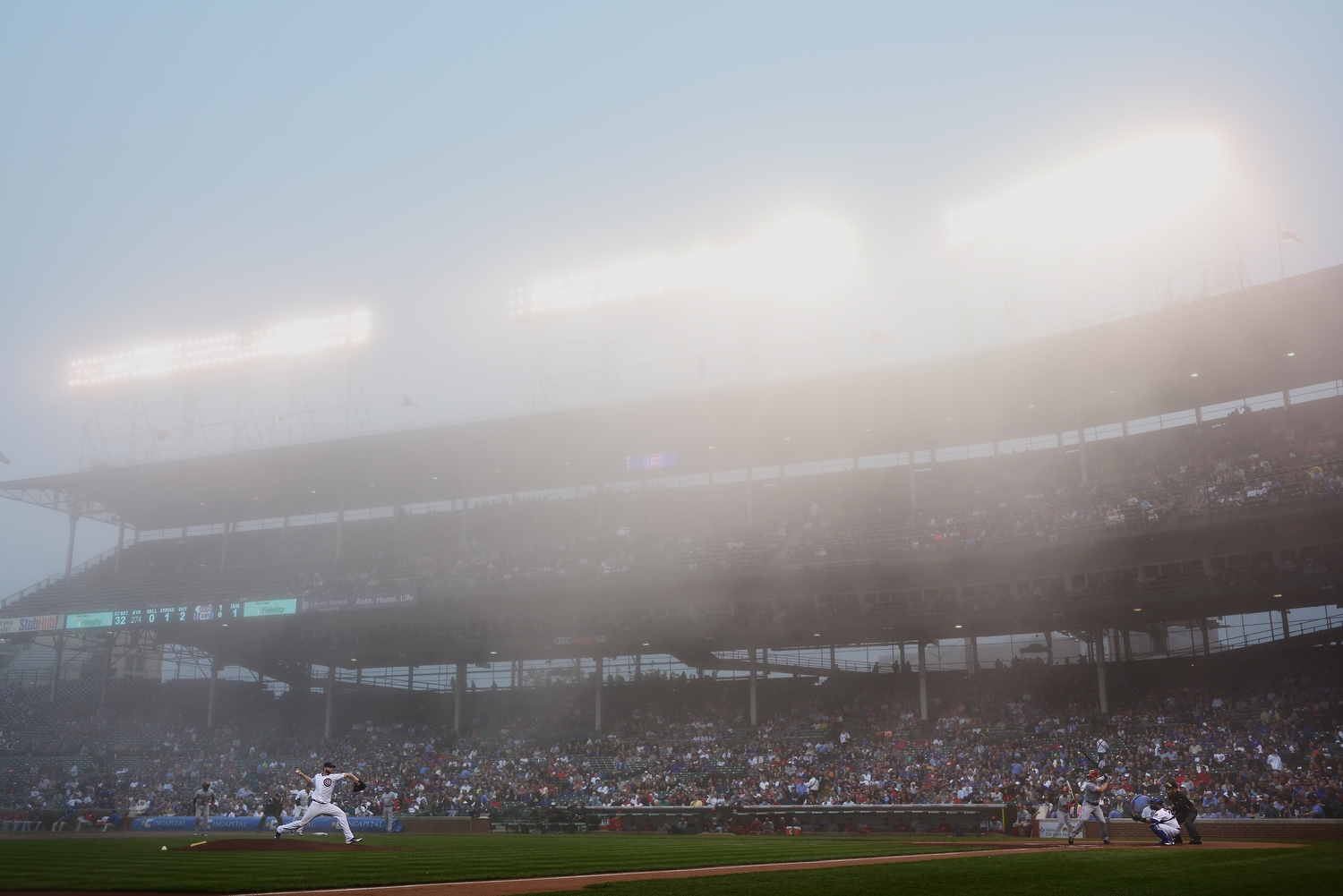 Heavy fog descends on Wrigley Field in Chicago as the Cubs take in the Cincinnati Reds in Chicago on Monday, June 10. 2013. Officials decided to play through the fog allowing the Reds to defeat the Cubs 6-2.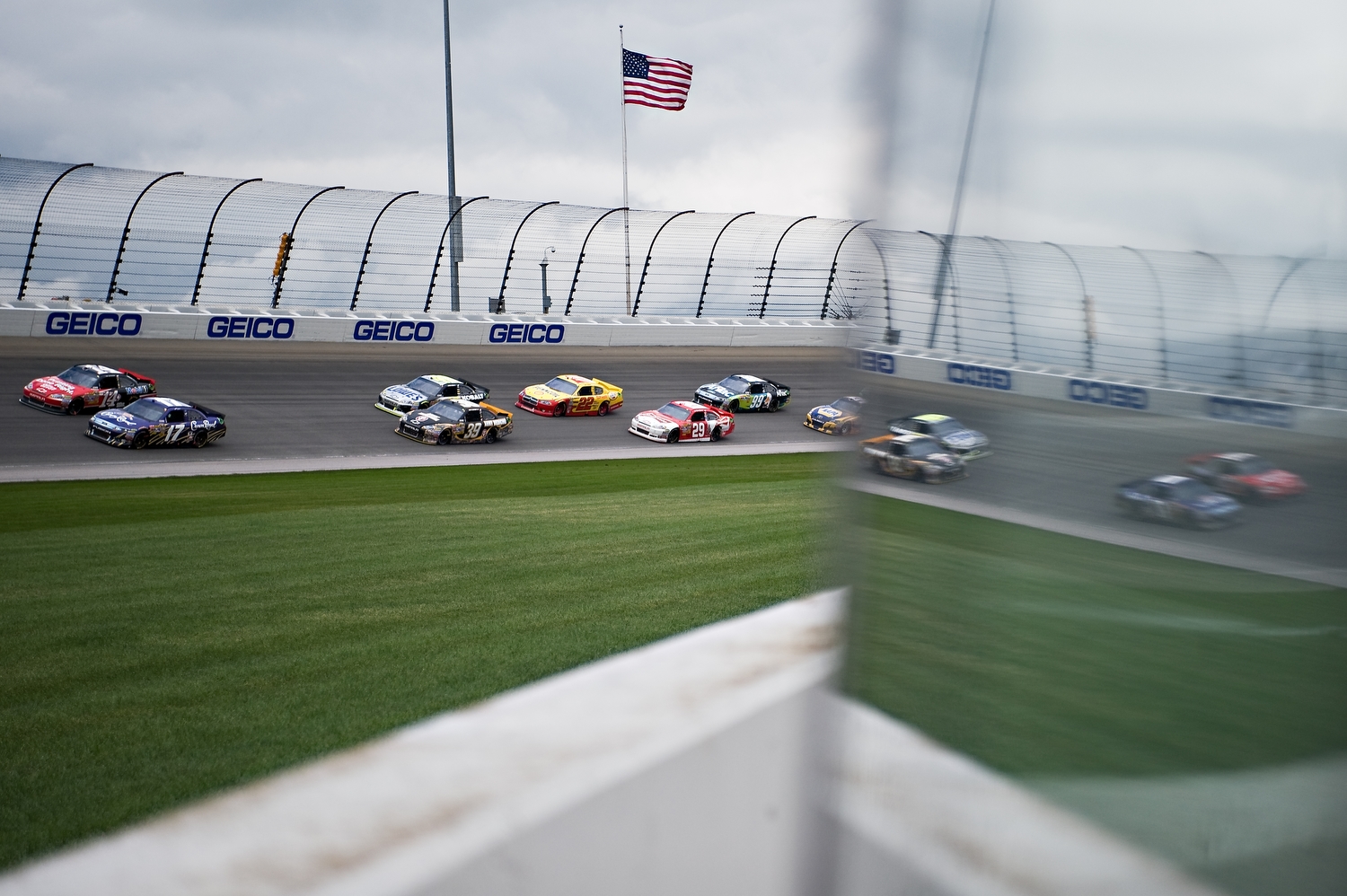 Cars in the field race around turn four during the Geico 400 on Monday, September 19, 2011 at the Chicagoland Speedway in Joliet. | Brian Powers~Sun-Times Media
nascar-JHN-0920-11.jpg
David Ragan in the #6 UPS Ford enters turn one at the Geico 400 on Monday, September 19, 2011 at the Chicagoland Speedway in Joliet. | Brian Powers~Sun-Times Media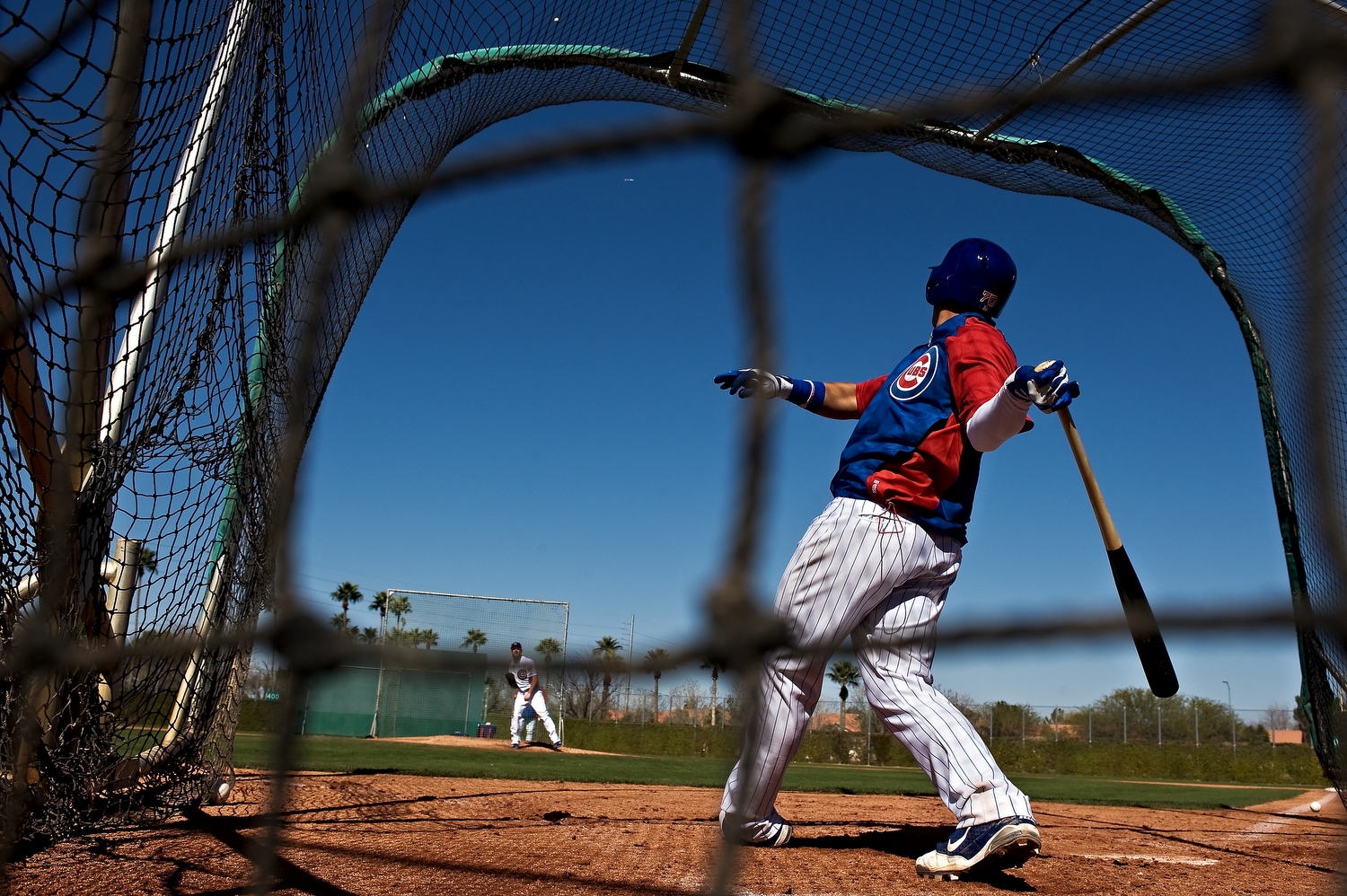 Top prospect Javier Baez takes batting practice as the Chicago Cubs get ready for the 2013 season during their spring training at Fitch park in Mesa, AZ on Monday, February 18, 2013. | Brian Powers~Sun-Times Media
Marion Hossa gets a shot on net during their game against the St. Louis Blues at the United Center in Chicago on Thursday, March 29, 2012. The Hawks would go on to win 4-3. | Brian Powers~Sun-Times Media
MLB (Chicago Cubs vs. Cincinnati Reds-2013/06/10)
CHICAGO, USA, JUNE 10: Brandon Phillips of the Cincinnati Reds tries to come up with a hard hit ground ball during their game against the Chicago Cubs at Wrigley Field in Chicago on Monday, June 10. 2013. Photographer: Brian Powers/Penta Press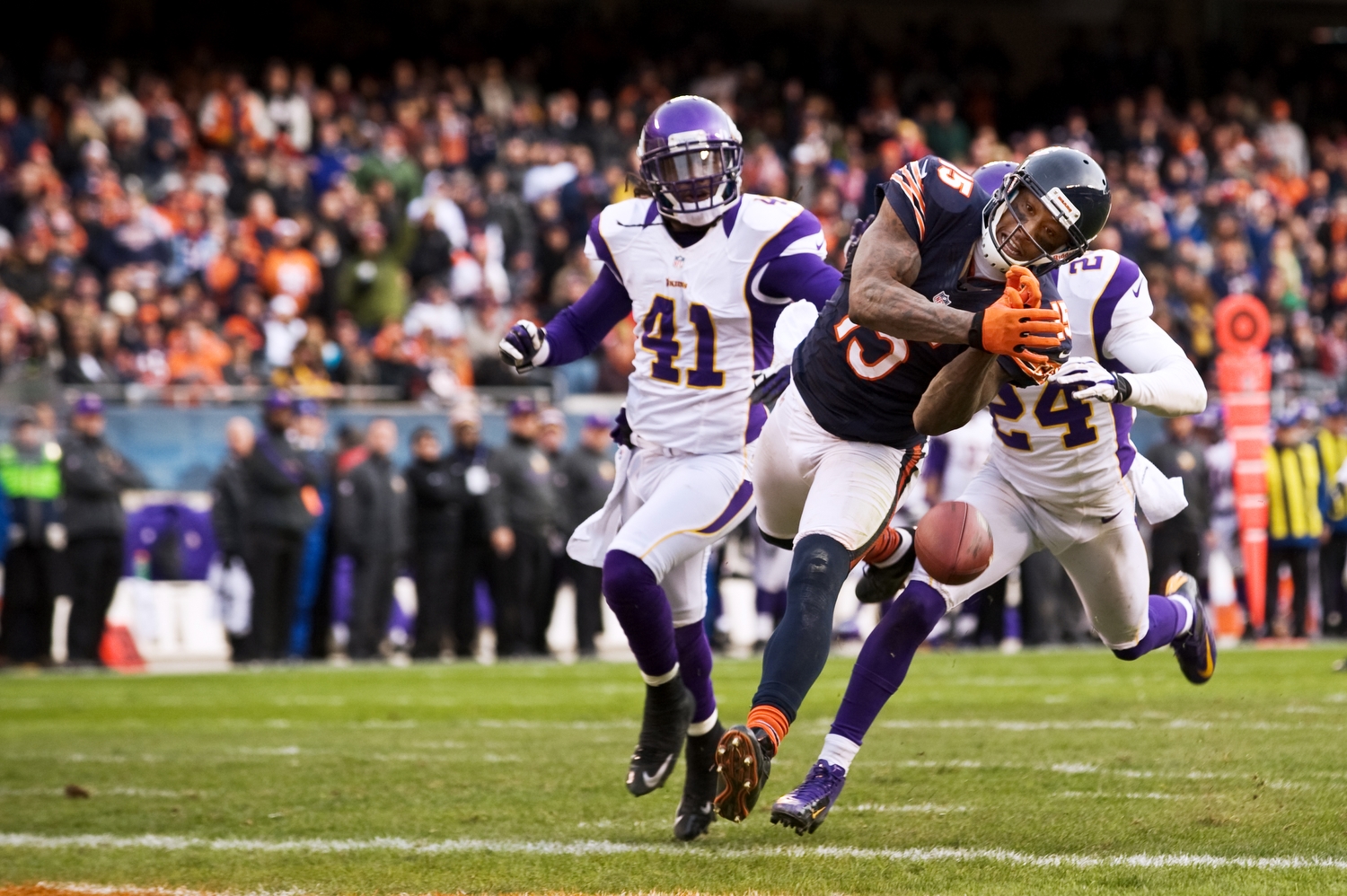 The Chicago Bears Brandon Marshall just misses a deep pass during their game against the Minnesota Vikings at Soldier Field in Chicago on Sunday, November 25, 2012. | Brian Powers~Sun-Times Media
The Chicago Cubs practice before an intersquad game at HoHoKam Stadium in Mesa, AZ on Thursday, February 21, 2013. | Brian Powers~Sun-Times Media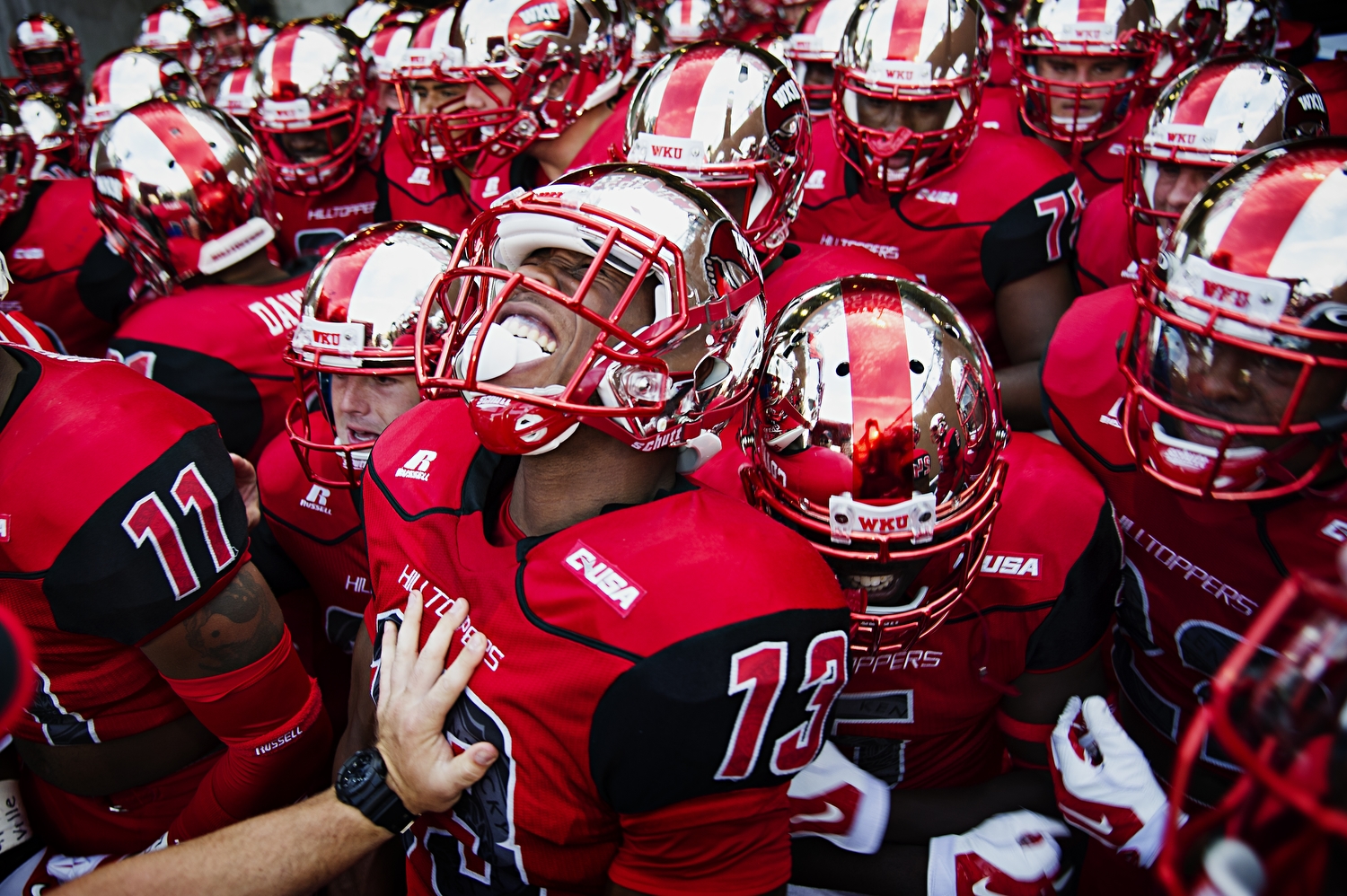 Aug 29, 2014; Bowling Green, KY, USA; Western Kentucky Hilltoppers Antwane Grant gets ready to take the field with the rest of the Hilltoppers team at Houchens Industries-L.T. Smith Stadium. Western Kentucky would go on to defeat the Bowling Green Falcons 59-31. Mandatory Credit: Brian Powers-USA TODAY Sports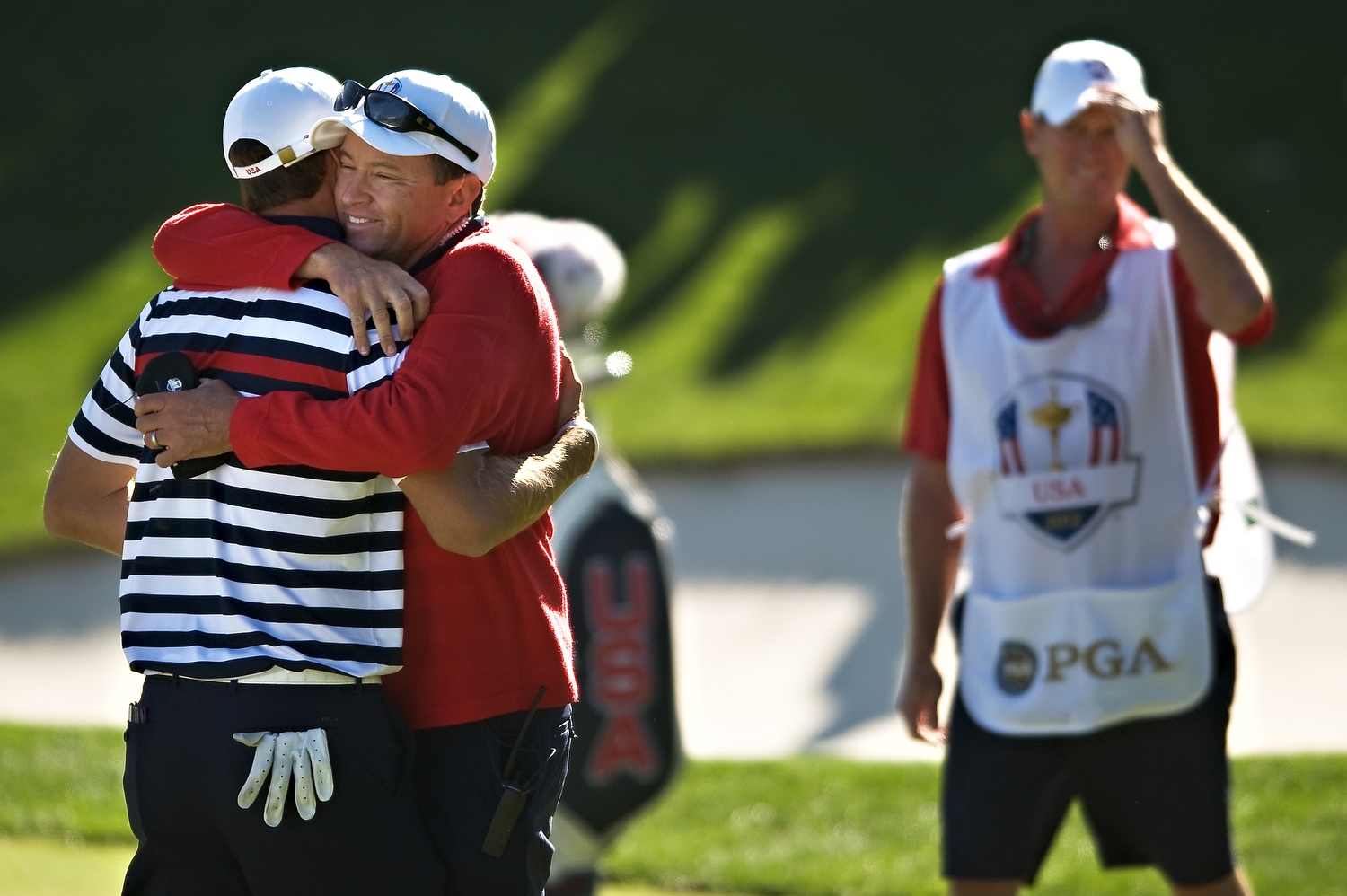 Final round of the Ryder Cup at Medinah Country Club in Medinah, Ill on Sunday, September 30, 2012. Europe came back from a 6-10 deficit to win 14-13 to tie a Ryder Cup record for biggest comeback. | Brian Powers~Sun-Times Media
Final round of the Ryder Cup at Medinah Country Club in Medinah, Ill on Sunday, September 30, 2012. Europe came back from a 6-10 deficit to win 14-13 to tie a Ryder Cup record for biggest comeback. | Brian Powers~Sun-Times Media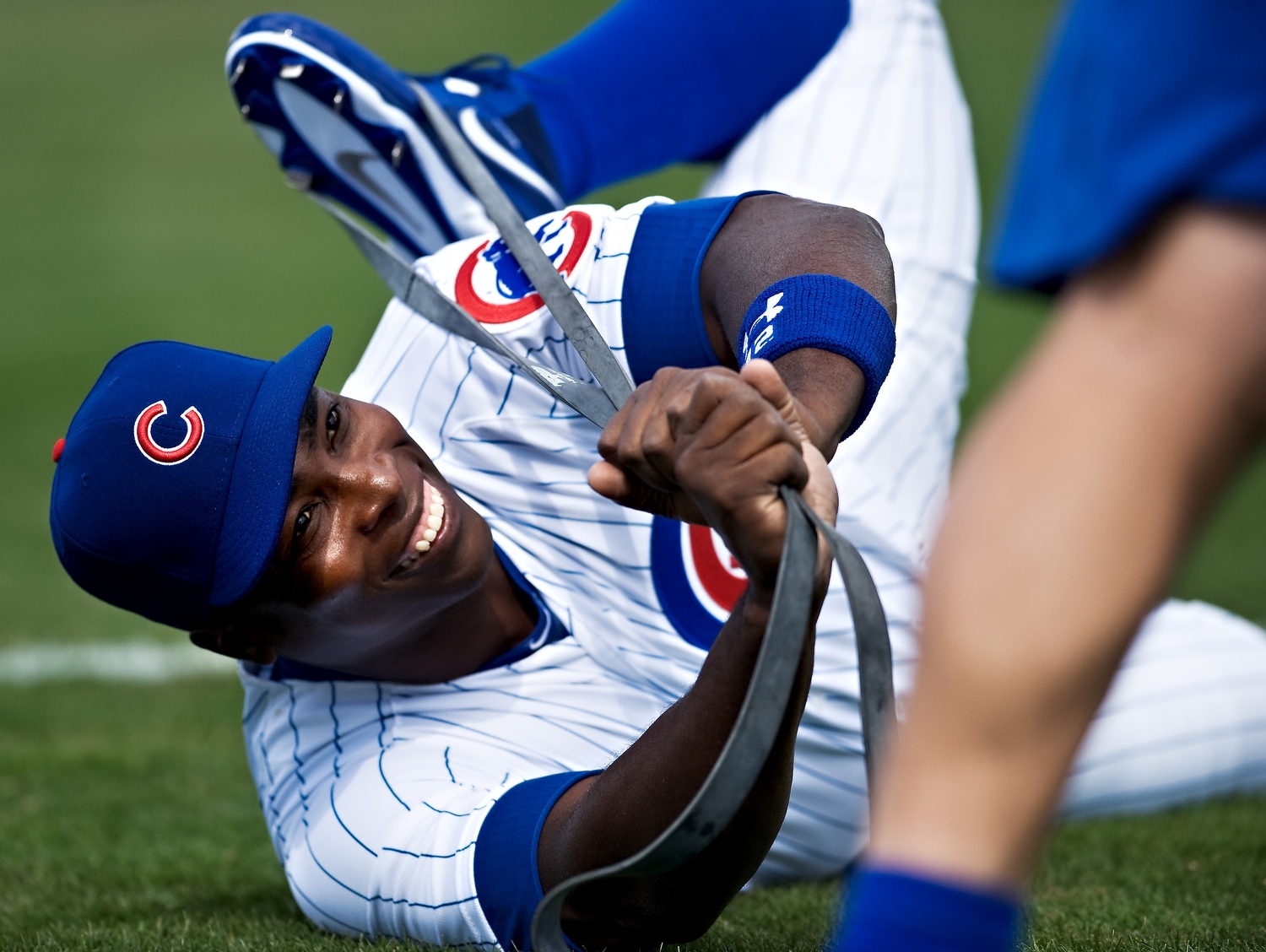 The Chicago Cubs practice before an intersquad game at HoHoKam Stadium in Mesa, AZ on Thursday, February 21, 2013. | Brian Powers~Sun-Times Media
Chris Landeros, 26, from California, rides Three Way Ticket to a seventh place finish at Kentucky Downs race track in Franklin, Ky. on Wednesday, September 10, 2014. By Brian Powers, Special to the CJ, 09/08/2014
Benet vs. St. Charles East volleyball during their game at Benet Academy in Lisle on Tuesday, August 21, 2012. Benet would go on to win the match 2-0. | Brian Powers~Sun-Times Media
Waubonsie Valley's Amanda Minahan is the years Beacon-News player of the year. | Brian Powers~Sun-Times Media
Naperville North's Spencer Sauter is this year's Naperville Sun Boys Volleyball Player of the year. Here he is photographed at North on Monday, June 18, 2012. | Brian Powers~Sun-Times Media
Every season we try and look back and recognize the high school athletes at the top of their game. I love shooting these kids because they are always so excited to be awarded the honor and willing to try just about anything as was Naperville Central's Jill D'Amico who was named the Naperville Sun Soccer player of the year. We took the shot out at Central's soccer field and despite having to go play a few games over the coming days Jill dove, time after time, while her dad tossed the ball, until we got the perfect shot. | Brian Powers~Sun-Times Media
Sports