The Hinckley-Big Rock girls basketball team is playing for their second State championship in a row. Tonight they got one step closer by defeating Ridgewood in the semi's 49-44.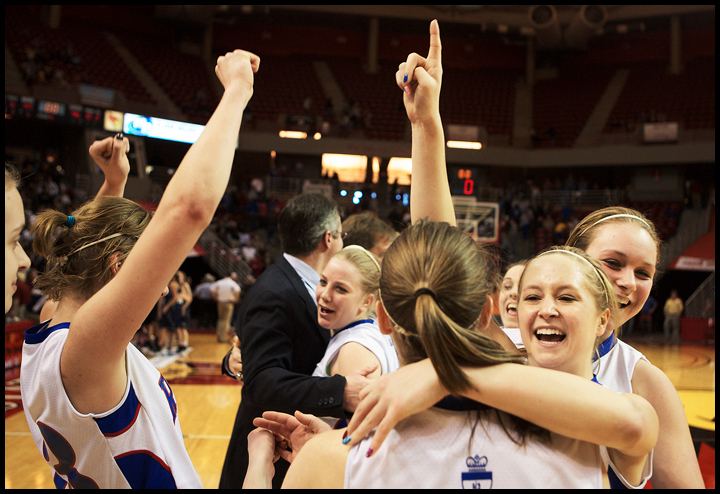 This is my first sporting event in quite awhile so I was a bit nervous as the game kicked off, but got back into a groove pretty quick. This is HBR's standout, Jenna Thorpe. She is a senior this year and has a full ride to NIU to play basketball.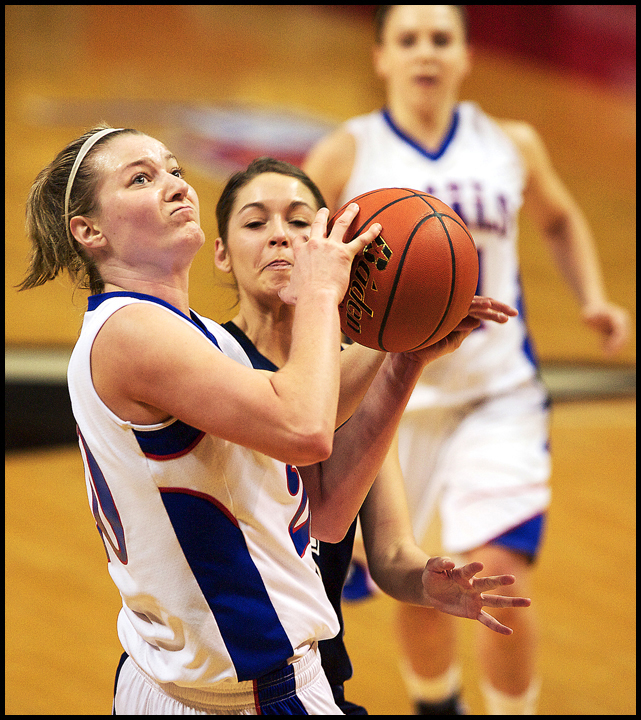 I found out my good friend Beck Diefenbach was going to be shooting the games also. Beck is a great shooter that I learned a lot from during his intern days at the Naperville Sun. I would suggest a peek at his blog
HERE
.
Mr. Diefenbach looking dapper as always.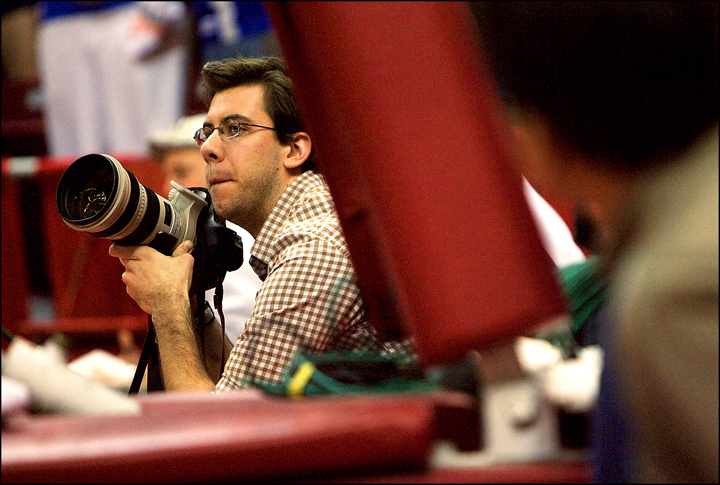 Back to the game... I am pretty sure everyone from the Hinckley/Big Rock area came out to watch.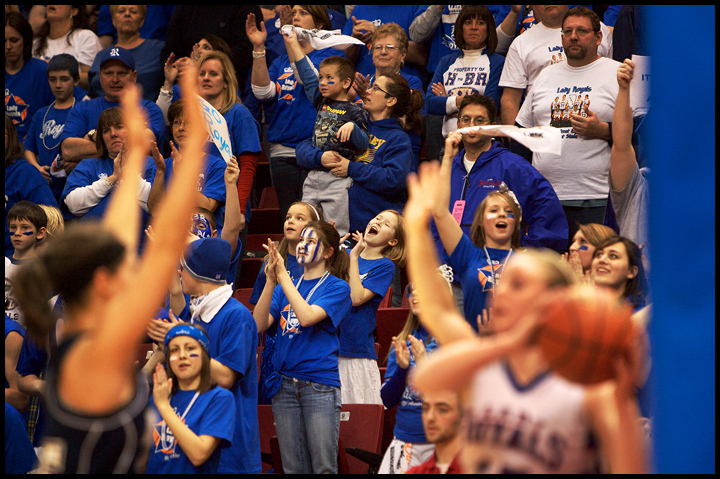 It got pretty close at the end as Ridgewood came back and tied the game.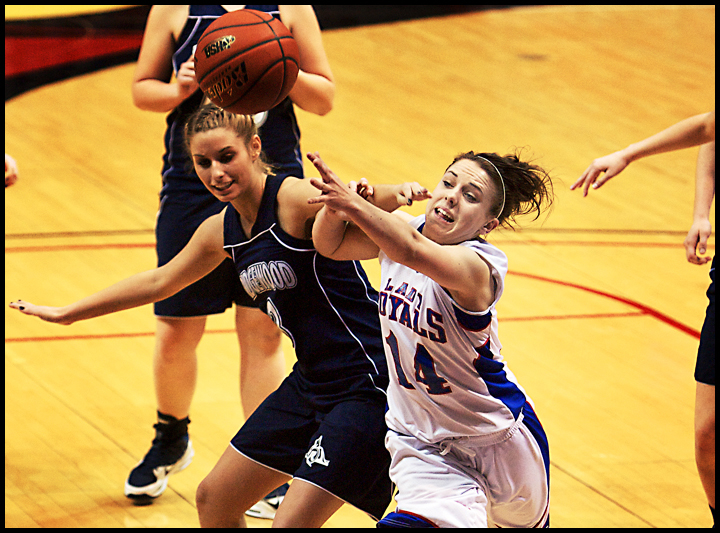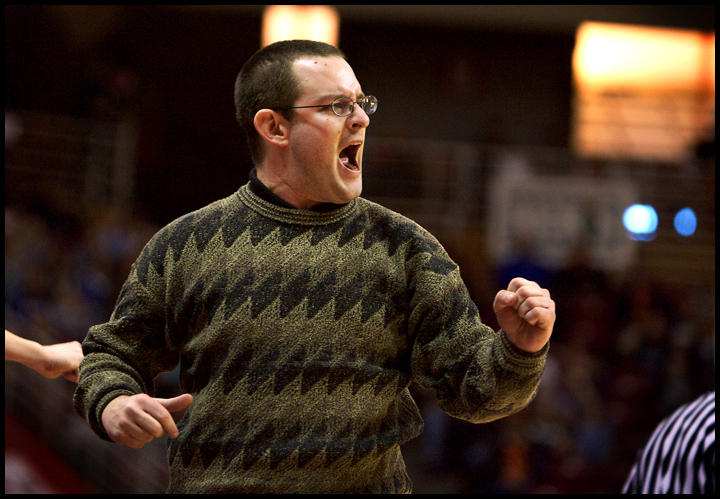 With about 20 seconds left in regulation HBR missed their shot and the game went to overtime.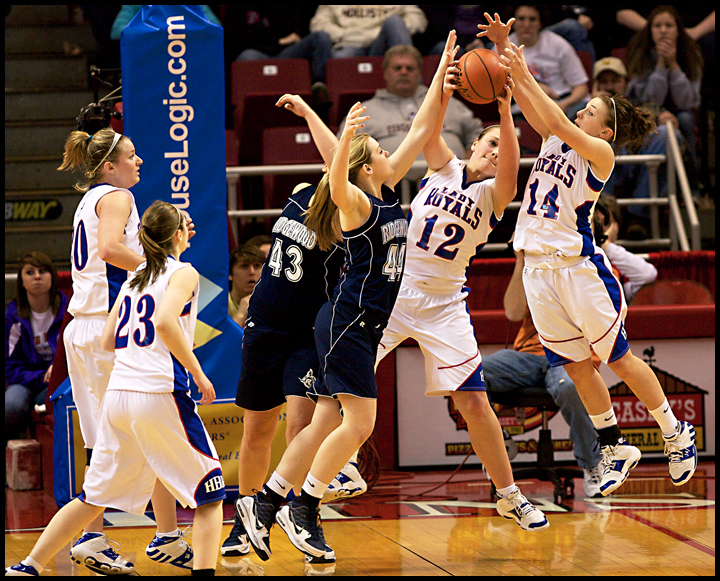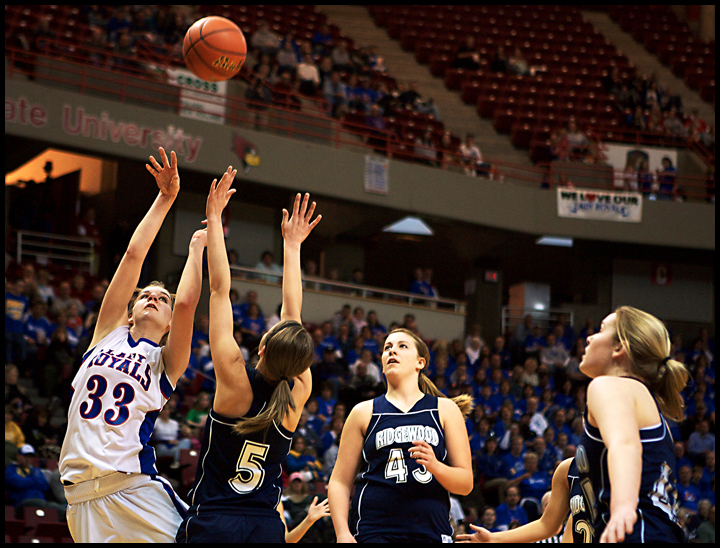 4 minutes later the Lady Royals were jumping out of their chairs as they won the game 49-44 to move onto the finals.